When Lilian Ramirez was 12 years old, we met her at Fuente de Vida home for girls in Taulabe, Honduras. Lilian was preparing to transition out of the orphanage, and she expressed interest in continuing her education. With the help of Casa de Esperanza, today Lilian is a graduate of the National Honduran Autonoma University with a bachelor's degree in psychology.
Lilian now works for Aldeas Infantiles SOS, an international NGO. She works as a community facilitator (facilitadora comunitaria).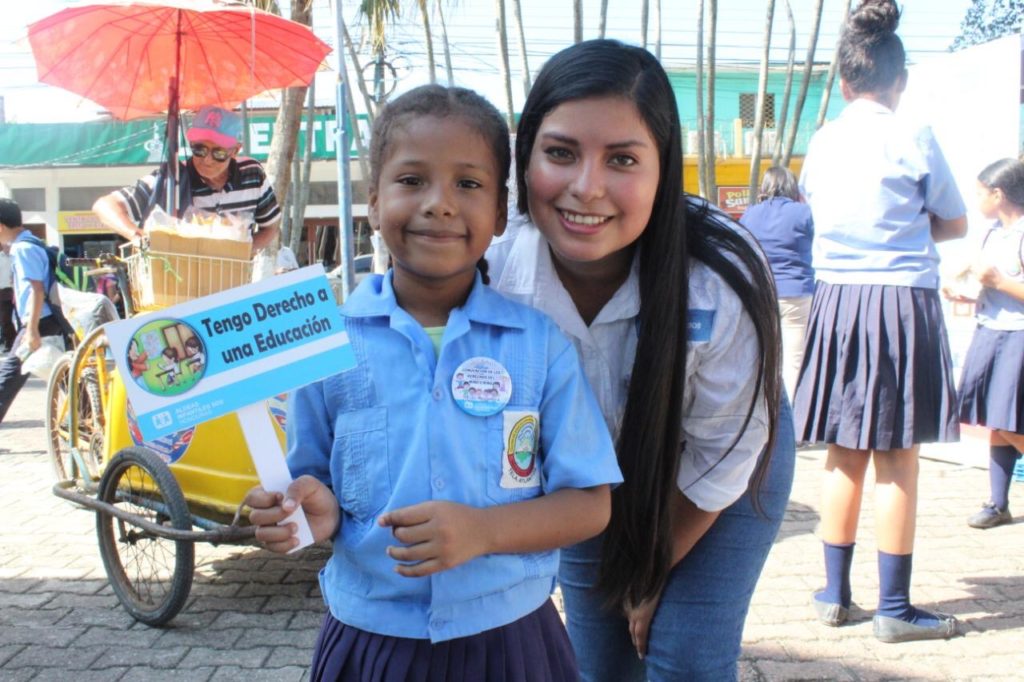 April is Child Abuse Prevention Month–an opportunity to learn about the signs of child abuse and how to prevent it. Lilian recently shared this message on her Facebook account, which she gave us permission to share here:
Translated from Spanish: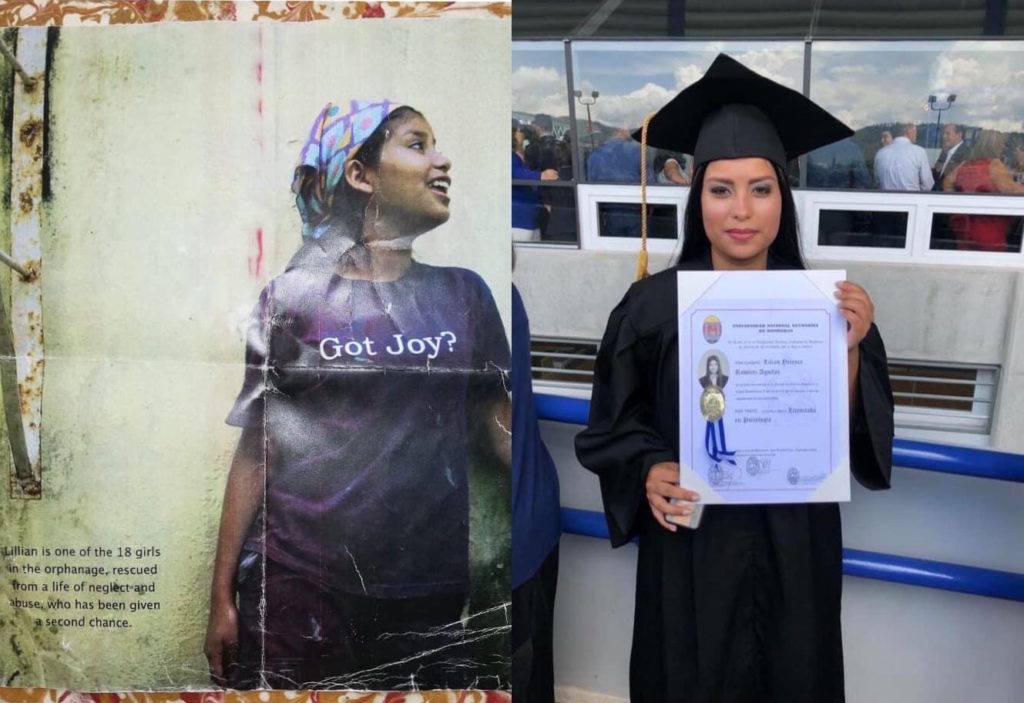 Today, April 25 marks the day of the fight against child abuse!
The first photo was taken many years ago and says "Lilian is one of 18 girls in the orphanage, rescued from a life of neglect and abuse, who has been given a second chance."
In the second picture, I'm showing that people who struggle daily for the wellbeing of a child are doing good. These kind people who donate and create programs for the benefit of others have no idea of ​​the good they do in this world, but certainly, they do it with love.
Every day, I am thankful for the organizations that gave me a second chance at life, and gave me a hand when I needed it most: Prodim Betel, Hogar de Niñas Fuente de Vida, and Casa de Esperanza
Let's continue working for the wellbeing of children in the world. Every action counts! Remember to speak out when you know of a case of child abuse!
We are so grateful for Lilian's life and the impact she can now have on others!